CYG Newsletter, June 2021
It has been a busy few months, and despite current challenges, CYG members have been more active than ever in engaging with initiatives to discuss a wide range of global challenges, including nuclear science and technology, youth empowerment, and promoting global peace.
This is the first version of our new expanded online newsletter format using the CYG portal. Follow the links to catch up with what the CYG has done over the past few months, and what we are planning in the future. We also spotlight the activities of some of our members, and feature some articles written by CYG members.
If you want to have your activities, articles, and ideas published in the next newsletter, we welcome your contributions. We are hoping to increase the level of engagement and mulitlingualism in future editions, so please feel free to leave a comment on any of the posts, or send us an email at [email protected] with your feedback.
In this newsletter:
Introductory Meetings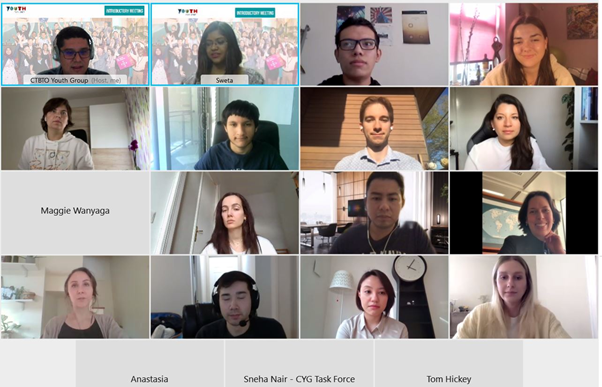 We recently hosted the first of our introductory meetings, a new initiative to increase engagament with new members and allow them to get the most out of their CYG experience. The first meeting was hosted by Cristopher Cruz and Sweta Basrak, members of the Coordination Team. It was a great interactive experience and we were delighted to welcome new members (and old ones!) from all over the world with different backgrounds in science and policy. The introductory meetings will be held monthly, and everyone is welcome to attend. The next meeting will be held on 21 July, sign up today!
CYG Members at Joint CTBTO-Turkmenistan Conference on Disarmament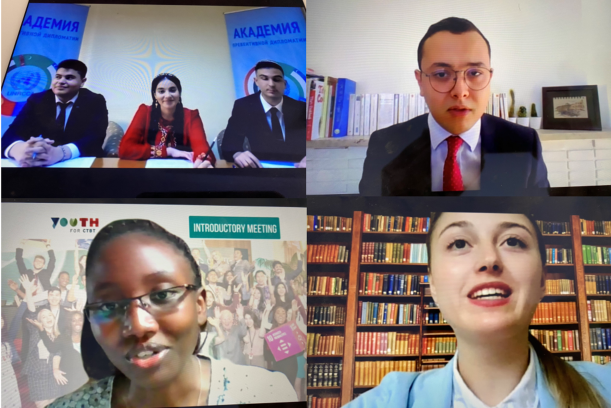 Necer Edine Ziouani, Magdalene Wangui Wanyaga, and Kseniia Pirnavskaia participated in a conference, organised by the CTBTO and ministry of foreign affairs of Turkmenistan, along with several ambassadors and representatives of international organisations. The theme of the event was "Ensuring peace, stability and security: Strengthening international and regional cooperation in the field of disarmament". The CYG members discussed the importance of involving youth in the dialogue around peace and security issues.
CYG LinkedIn Page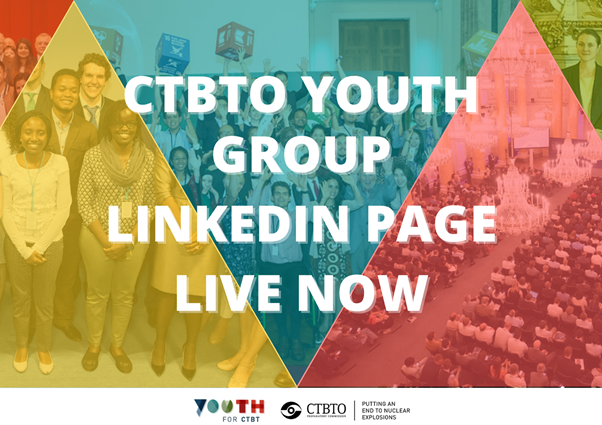 We are pleased to announce that CYG now has a LinkedIn page. Follow the page to network with fellow disarmament and nuclear non-proliferation enthusiasts, join upcoming events, learn about new career opportunities, and share how your work with CYG is contributing to a world without nuclear testing. Invite your peers and professional contacts with an interest in youth, disarmament and the nuclear-test-ban to grow the network and create opportunities to break silos in disarmament.
As always, CYG members from all over the world have engagaed with a wide variety of initiatives to promote Youth engagement on a broad range of issues, including on nulcear science and technology, promoting diversity in the field, and fostering international cooperation. See below for some of the fantastic achievements, events, and articles from CYG members.
---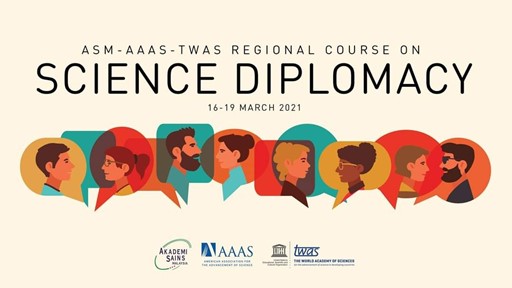 Mohammad Qasim attended the AAAS and TWAS Science Diplomacy workshop and highlighted the work of the CYG in promoting dialogue on science and technology.
---

Kseniia Nepeina co-authored a scientific article titled "Variations in P-wave Travel Times Based on a Digital Seismogram Dataset" in Acoustical Physics 66, 647–652 (2020). Acoustic science and detection technologies are key components of the CTBTO International Monitoring System (IMS).
---

Kseniia Pirnavskaia, Kseniia Nepeina and Yulia Katsenko became members of the Young Pugwash Russian branch. The Pugwash Conferences on Science and World Affairs is an international organisation that brings together scientists and policymakers for discussions on global challenges, and has chapters in several countries.
---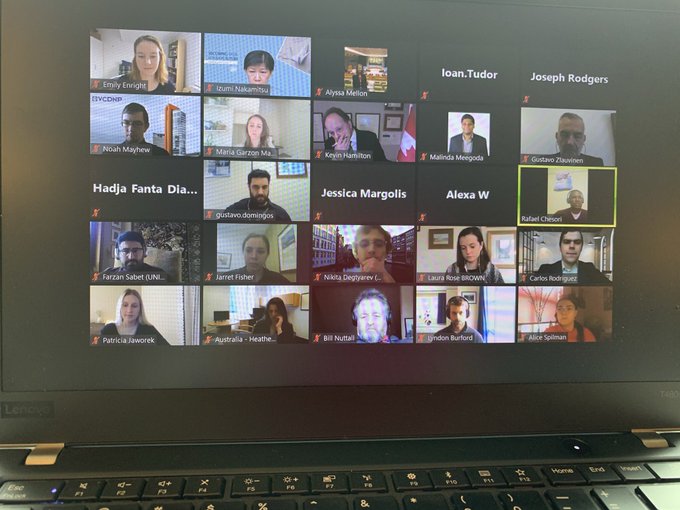 Several CYG members participate in the BASIC Emerging Voices Network (EVN), and presented their initial research on a range of topics incuding arms control, non-proliferation, and disarmament, at the launch event. The event also featured opening statements from the UN High Representative for Disarmament Affairs, Izumi Nakamitsu, and Ambassador Gustavo Zlauvinen, President-Designate of the 2020 Review Conference of the Non-Proliferation Treaty.
---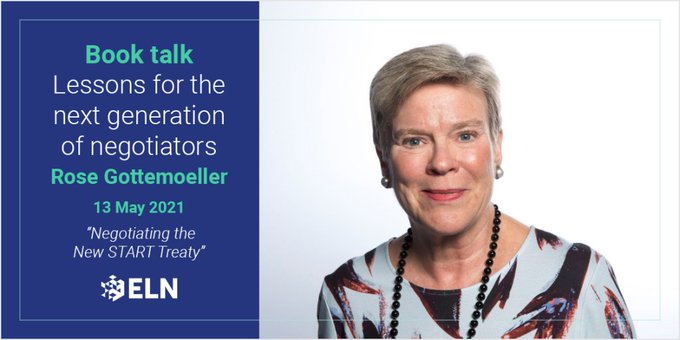 In cooperation with the European Leadership Network (ELN) Sahil Shah hosted Rose Gottemoeller, chief US negotiator of the New START treaty, for a discussion on lessons learned for the next generation of arms control experts. The event recording is available here.
---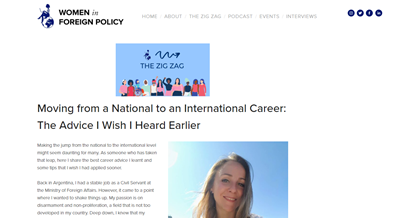 María Garzón Maceda wrote an article in Women in Foreign Policy on moving to a career in international relations, and includes some advice including: get outside your comfort zone, build a network, and learn how to tell your story. Click to read the article "Moving from a National to an International Career: The Advice I Wish I Heard Earlier."
---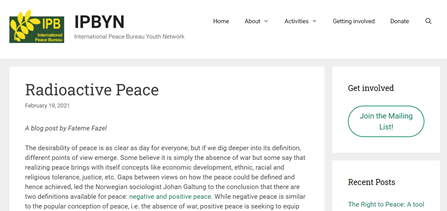 Fateme Fazel wrote an article for International Peace Bureau Youth Network on the difference between positive peace and negative peace, the threat of nuclear weapons, and the importance of nuclear weapon free zones (NWFZs) for establishing peace. Click to read the article "Radioactive Peace"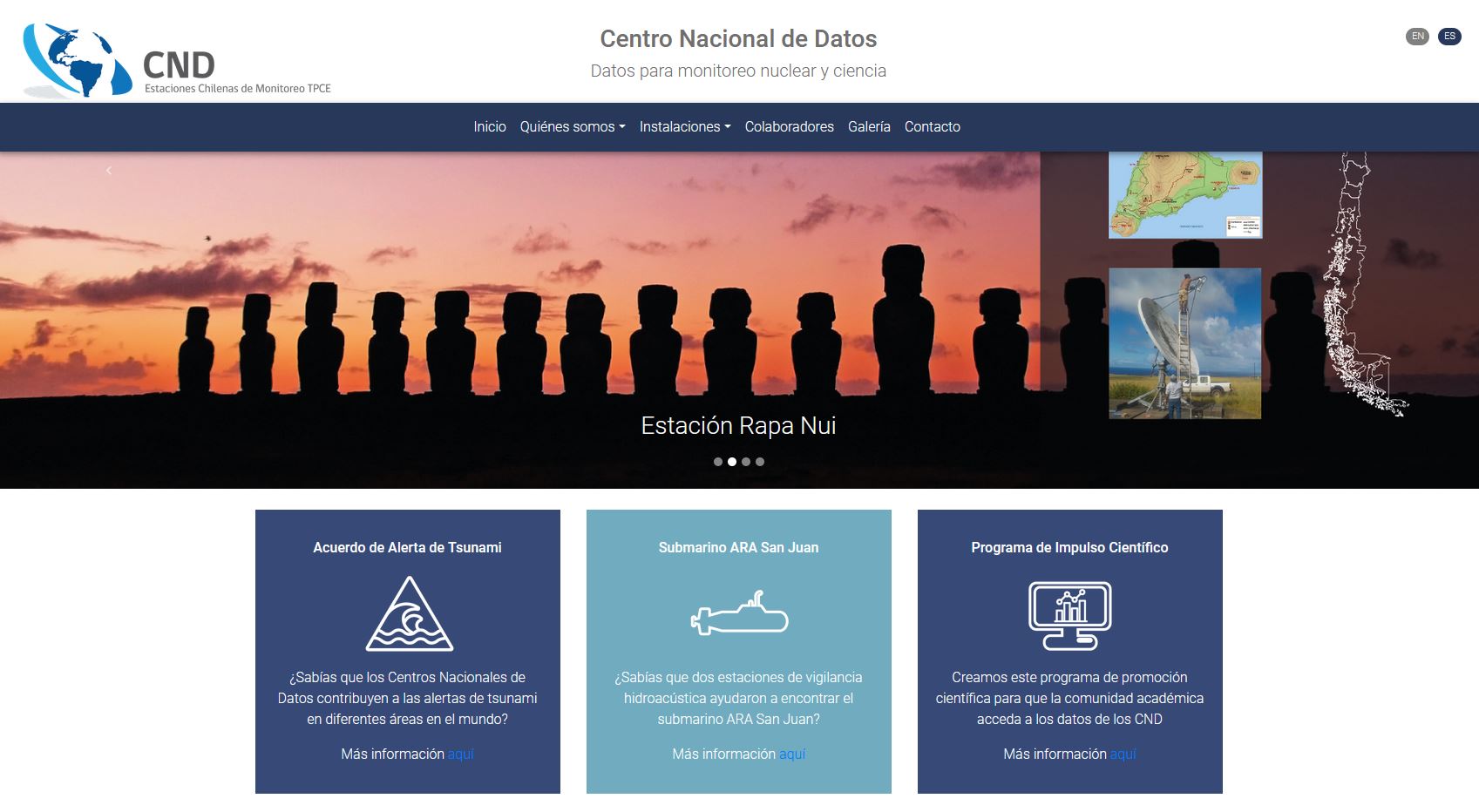 The Chilean CYG Member and CTBT-NDC Station Manager, Paola García has unveiled the latest resource for more information on the CTBT in Spanish through the Chilean Nuclear Energy Commission. The new webpage provides new insight on Chile's National Data Centre and its seven monitoring stations including the following technologies; hydroacoustic, infrasound, auxiliary seismic and radionuclide. It also specifies how this contributes to the CTBTO verification regime.  The site is available in both English and Spanish.
La miembro chilena del CYG y encargada de las estaciones chilenas de monitoreo TPCE y CND, Paola García, ha dado a conocer el último recurso para obtener más información sobre el TPCE en español a través de la Comisión Chilena de Energía Nuclear. La nueva página web ofrece nuevos datos acerca del Centro Nacional de Datos de Chile y de sus siete estaciones de vigilancia que involucran las tecnologías; hidroacústica, infrasonido, sísmica auxiliar y radionúclidos. Además, especifica como todo ello, contribuye al régimen de verificación de la OTPCE. La página se encuentra disponible en inglés y español.
Para obtener mas informacion sobre la Comisión Chilena de Energía Nuclear, visiten este enlace: https://www.cchen.cl/
---
Note that all of the views expressed above are those of the individual CYG members only, and do not necessarily represent the views of the CYG or the CTBTO.
For our new newsletter format we invited CYG members to write a short article on a relevant topic. Read below for three great contributions, as CYG members discuss involving more women and girls in science and technology, understanding discussions on nuclear weapons from different cultural perspectives, and proliferation challenges in the context of a global pandemic. Thanks to Mohd Vasim, Emilin Mathew, and Mónica Andrea Henao Castaño for their articles.
If you want to contribute something to a future article, get in touch with the communications coordinators. Contributions are welcome on a range of topics and languages.
There are a range of exciting upcoming opportunities for CYG members to get involved in. If you see any interesting events or initiatives, please let us know via email at [email protected], or create an event post on the CYG portal.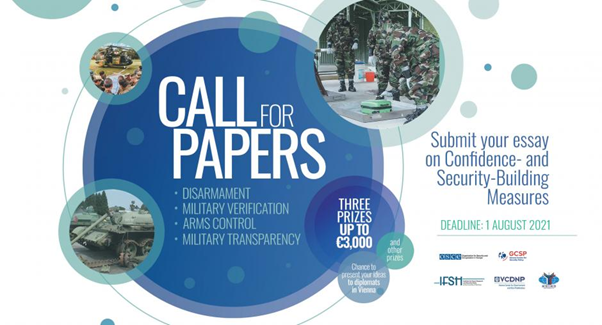 OSCE-IFSH Essay Competition
Are you under 35 years old and interested in military security in Europe? Do you want to win up to €3,000 and present your work to diplomats in Vienna?
Take part in the second edition of the OSCE-IFSH Essay Competition organized by the OSCE and the Institute for Peace Research and Security Policy at the University of Hamburg (IFSH), together with the Geneva Centre for Security Policy (GCSP), the Moscow State Institute for International Relations (MGIMO University), and the Vienna Centre for Disarmament and Non-Proliferation (VCDNP). The first edition of the essay competition took place in 2020  and encouraged innovative thinking and helped to contribute to a new generation of professionals studying challenges and opportunities related to conventional arms control and confidence- and security- building measures.
The organizers especially encourage entries from women. Students and professionals studying/working on peace and security, military affairs, political affairs, international relations and other legal, policy and technical disciplines are invited to submit entries. The OSCE also welcomes entries by early career professionals from governments, including those working in foreign affairs, the defence forces, intelligence agencies, security agencies, the defence industry, as well as academia and the non-governmental sector.
Find out more about the competition and how to enter here. Deadline is August 1.