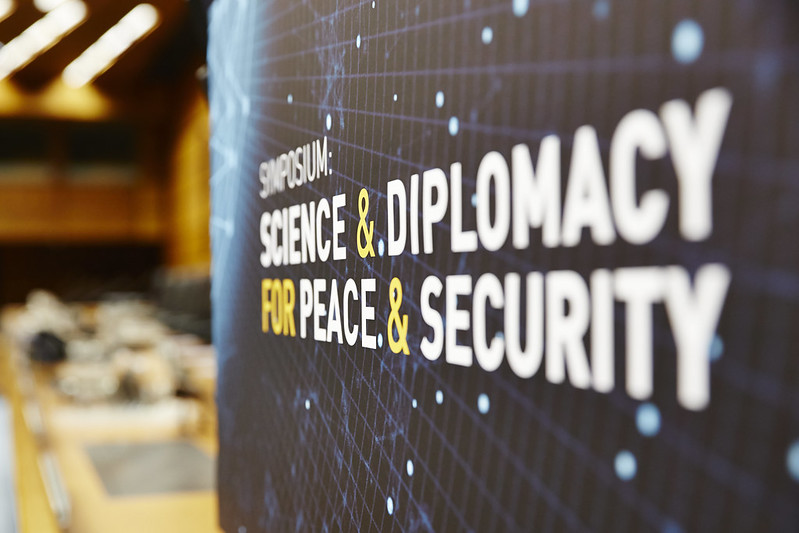 In 2021, the CTBTO Youth Group (CYG), launched in January 2016, marked its 5th anniversary. The CYG is open to students and young professionals dedicated to achieving the entry into force and universalization of the CTBT, the continued build-up of its verification regime, and the promotion of the Treaty and its verification technologies for international peace and security.
By the end of 2021, the Group had grown to nearly 1200 members coming from over 117 countries, including a considerable number of members from the non-ratifying Annex 2 States. Throughout the year, CYG members actively engaged in national, regional and international events and activities to promote the entry into force and universalization of the Treaty.
In 2021, the CTBTO has ensured that youth have a seat at the table in UN fora to make their voices heard, in line with the UN Security Council Resolution 2250 (2015) on Youth, peace and security, such as a briefing by a CYG member to the UN Security Council, held in September 2021 under the presidency of Ireland to mark the CTBT's 25th anniversary. The CYG members have participated in many forums and events, such as the high-level webinar hosted by VCDNP on the future of the CTBT in promoting nuclear verification and disarmament, the 2021 Conference on Facilitating the Entry into Force of the CTBT (Article XIV Conference) and the CTBT 2021 Science and Technology Conference.
Tailored youth-focused capacity-building events were also prepared by the CTBTO's CYG Task Force, such as the "Citizen Journalism Academy", designed to boost young experts' communications and social media skills, and the CENESS-CTBTO Youth Group Research Fellowship as well as a series of CYG webinars, run as part of the "Building Bridges, Nurture Partnerships, Embrace Dialogue" project, designed to open the generally closed nuclear disarmament sphere to best practices exchanges with other spheres such as climate change advocacy and gender empowerment.
The group is open to all students and young graduates who are directing their careers to contribute to global peace and security and who wish to actively engage in promoting the CTBT and its verification regime.
CTBTO Youth Group Objectives
REVITALISE the discussion around the CTBT among former, current, and emerging decision-makers, scientists, academics, experts, and the media
RAISE AWARENESS of the importance of the nuclear-test-ban on a global level
BUILD a basis for knowledge transfer to the next generation
INVOLVE new technologies in advancing the CTBT's universalization and entry-into-force 
PLACE the CTBT on the agenda of the world's most important nuclear-related events