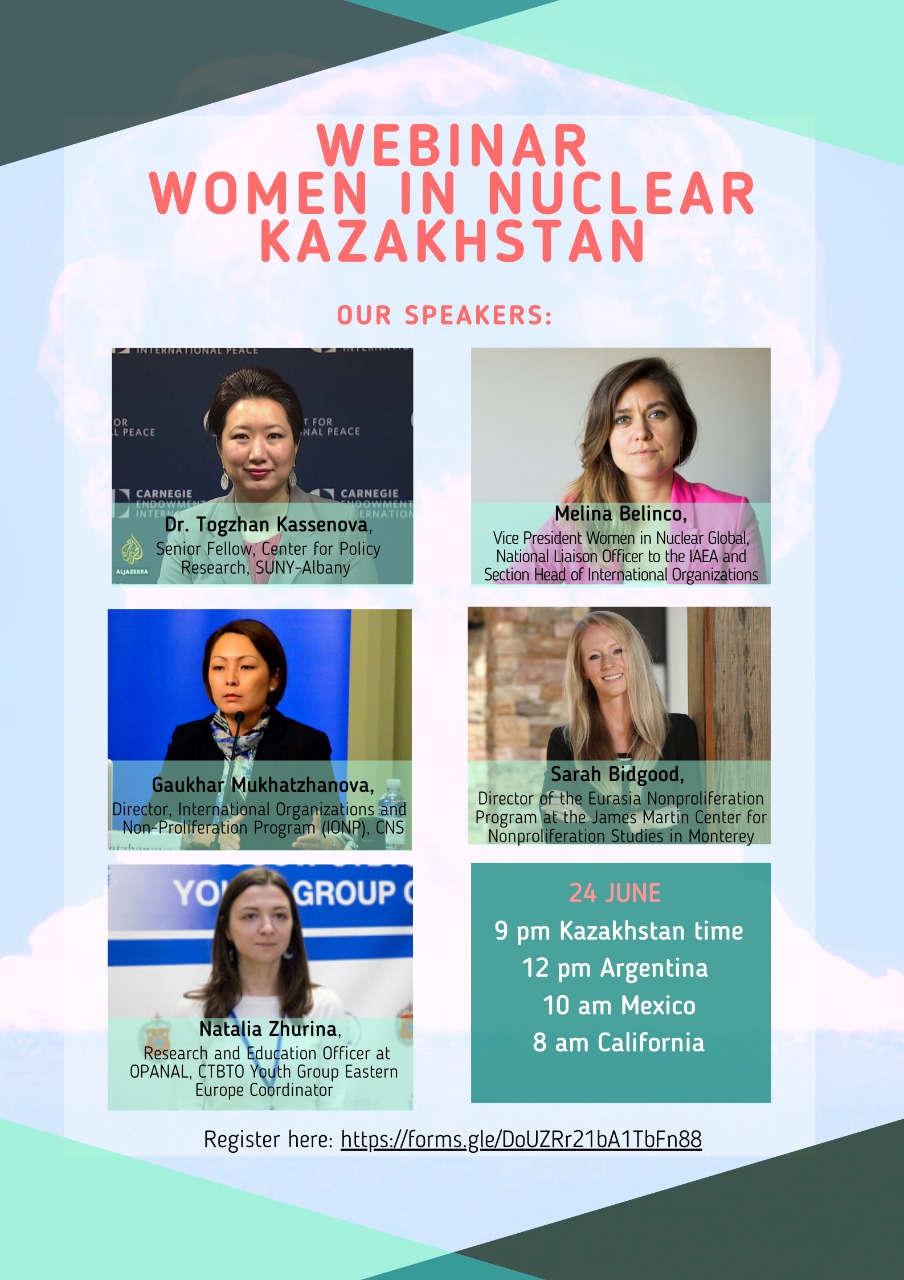 24th June 2020, Wednesday — the webinar organized by Women in Nuclear Kazakhstan took place and featured various CYG members.
We invited women who are breaking barriers and shaping the future of nuclear policy, international security and development. In first webinar we spoke with doctor Togzhan Kassenova, senior fellow at Center for Policy Research, SUNY-Albany about current level of representation of women in nuclear security and best practices in the nuclear field for women. After we continued our discussion about gender parity and Women in Nuclear Global with Miss Melina Belinco, also we talked with Miss Gaukhar Mukhatzhanova, Director, International Organizations and Non-Proliferation Program at the James Martin Center for Nonproliferation Studies. Gaukhar Mukhatzhanova focused more on the role and participation of women in the multilateral negotiations such as the NPT.
In the wake of women empowerment in negotiation Natalia Zhurina addresed to group about her own experience, and last but not least we discussed with Sarah Bidgood, she directs of the Eurasia Nonproliferation Program at the James Martin Center for Nonproliferation Studies at the Middlebury Institute in Monterey, with miss Sarah Bidgood we talked about the Young Women in Nonproliferation Initiative.
You can access the recording here.
Also we would like to share resources during webinar: