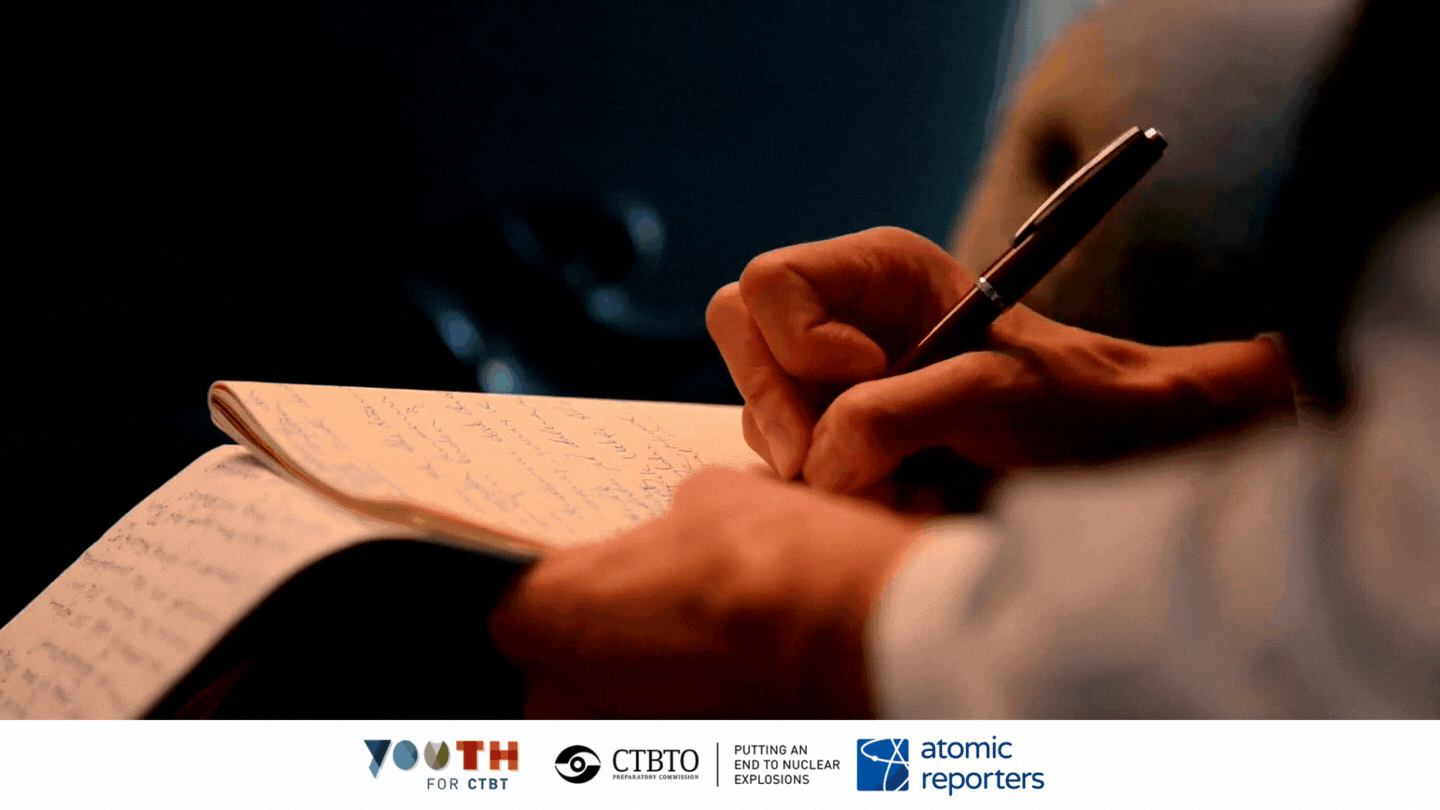 Have you ever used social media or any other communication tool to influence change and make an impact? Are you passionate about amplifying your message to promote the CTBT?
The CTBTO Youth Group (CYG) Task Force is excited to launch the Citizen Journalism Academy.
The project will help you further your communication skills and teach you how to effectively use various communications and media tools to promote a world free of nuclear testing.
Professional communication trainers from Atomic Reporters will provide masterclasses, trainings and mentoring to 80 CYG applicants using both live web sessions and asynchronous learning tools.
Participants will learn how to:

conduct effective interviews with various stakeholders - diplomats, technical experts, other young people – and how to prepare, research, and pose appropriate questions;
develop professional products to post on Facebook, Twitter, YouTube, and others, using Canva and other mobile journalism techniques to record audio and create images;
optimise social media use for message delivery;
Participants who successfully complete the four-week training course will be awarded a certificate for their accomplishment.
Seize the opportunity to become part of this exclusive capacity building opportunity and follow the link below to apply until Friday, 28 May 2021. Spots are limited to 80 Youth Group members, so get your application in as soon as possible!
Upon completion of the month-long training, 25 members will be selected as CYG Citizen Journalism Fellows to work with the Atomic Reporters trainers and provide media coverage of the CTBTO Science and Technology 2021 (SnT2021). They will have the opportunity to apply the skills they gained from the Academy to report on the SnT2021 virtual sessions, meet high level participants and promote visibility on official CTBTO channels.
The CTBTO would like to highlight the contributions provided by the European Union in support of the CTBTO education and outreach activities and resources. Through its substantial contributions, the European Union demonstrates a shared vision with the CTBTO to engage, train and educate the next generation of CTBT experts.