Article by Joel Obengo,
CTBTO Youth Group member
CTBT Science and Technology Conference 2021 (SnT2021) kicked off today in Hofburg Palace in Vienna, Austria where over 1,000 people participated in a hybrid form to celebrate the achievements of the Comprehensive Nuclear-Test-Ban Treaty (CTBT) in its 25th anniversary, and explore the latest technical innovations and research supporting its journey to entry into force.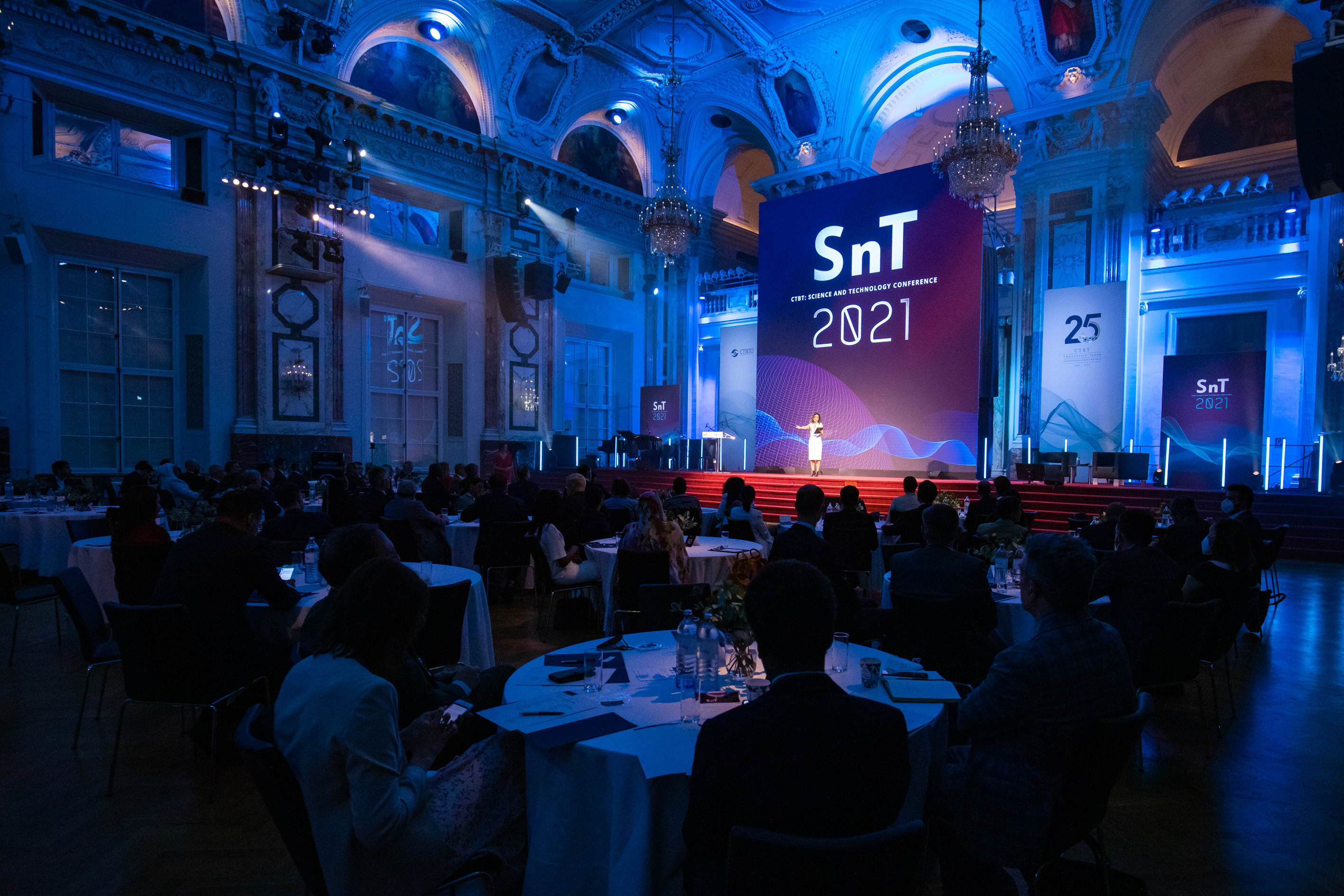 Participation in this event has attracted world leaders and dozens of foreign ministers as well as prominent diplomats, academics and journalists.
During the high level segment of the opening ceremony, the Director General of the International Energy Atomic Agency Rafael Grossi observed that the International Monitoring System of the CTBTO as a detection and verification tool gives an assurance that no nuclear test is done undetected. His statement was shared with Ambassador Stephan Klemens, Head of Delegation of the European Union to the International Organizations in Vienna. He said that; "the International Monitoring System generates reliable data that deters non compliance."
During CTBTO Youth Group dialogue with Executive Secretary Emeritus Lassina Zerbo, he observed that  there is need for global effort to have CTBT enter into force," there is no issue that belongs to others and that global issues belongs to all and hence need for international cooperation for effective global arms control" he said. He advised that CTBTO youth group and Group of Eminent Members should keep the momentum and act as advocates for entry into force of CTBT.
The Science and Technology series started in 2011 with the goal of building and strengthening the relationship between CTBTO and the broader science community in support of the Comprehensive Nuclear-Test-Ban Treaty (CTBT).
The event will run from 28th June,2021 to 2nd July 2021.