We Need Your Help! Contribute to shaping the 2019-2020 CYG strategy!
After almost three years of activities and events, the CTBTO wants to further sharpen and strengthen the role that CYG members can play in facilitating the entry into force of the Treaty. To do so, we would like to ask for your help in filling out a simple survey that will allow us to better understand the internal skills and capacities of the group. 

Click here to complete the short survey.

Among you there are artists, scientists, writers, analysts, communicators, networkers. We want to capitalize on the variety of skills and talents that you all bring to the organization.  This will help the national and regional coordinators to plan their 2019-2020 strategy.

Please kindly fill out the survey by 1 April 2019. With your consent we will share the information with your respective national and regional coordinators. 
Background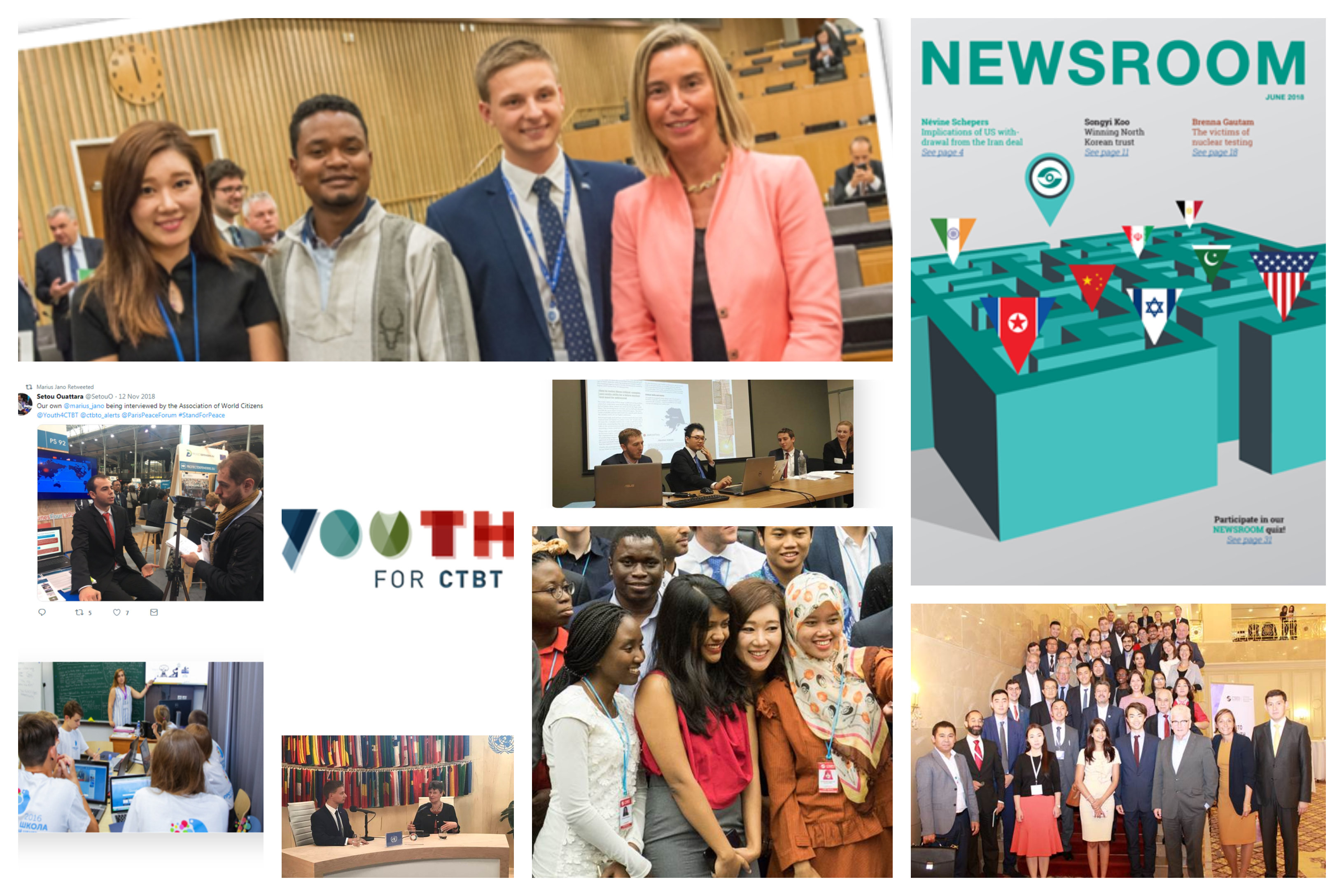 The CTBTO Youth Group Initiative is at an inflection point. The size of the group has grown dramatically. Since its inception, over 650 member have joined the group. Numerous national and regional chapters have been established and a coordination team has been created to facilitate the participation of CYG members in CTBTO official events. In addition countless workshops and initiatives have been organized thanks to the involvement and participation of the CTBTO Youth Group. 

We are grateful to you all for the incredible support and commitment you have consistently given to our organization and its important mandate. We are honored to have you with us as a force multiplier and as a critical enabling force for political change. 

THANK YOU!